Canada wide Shipping • Curbside Pick-Up • In Store Shopping • Virtual Shopping
Login
Log in if you have an account
Register
By creating an account with our store, you will be able to move through the checkout process faster, store multiple addresses, view and track your orders in your account, and more.
Create an account
Earl Selkirk Gallery 2011-2021
31 Jan 2021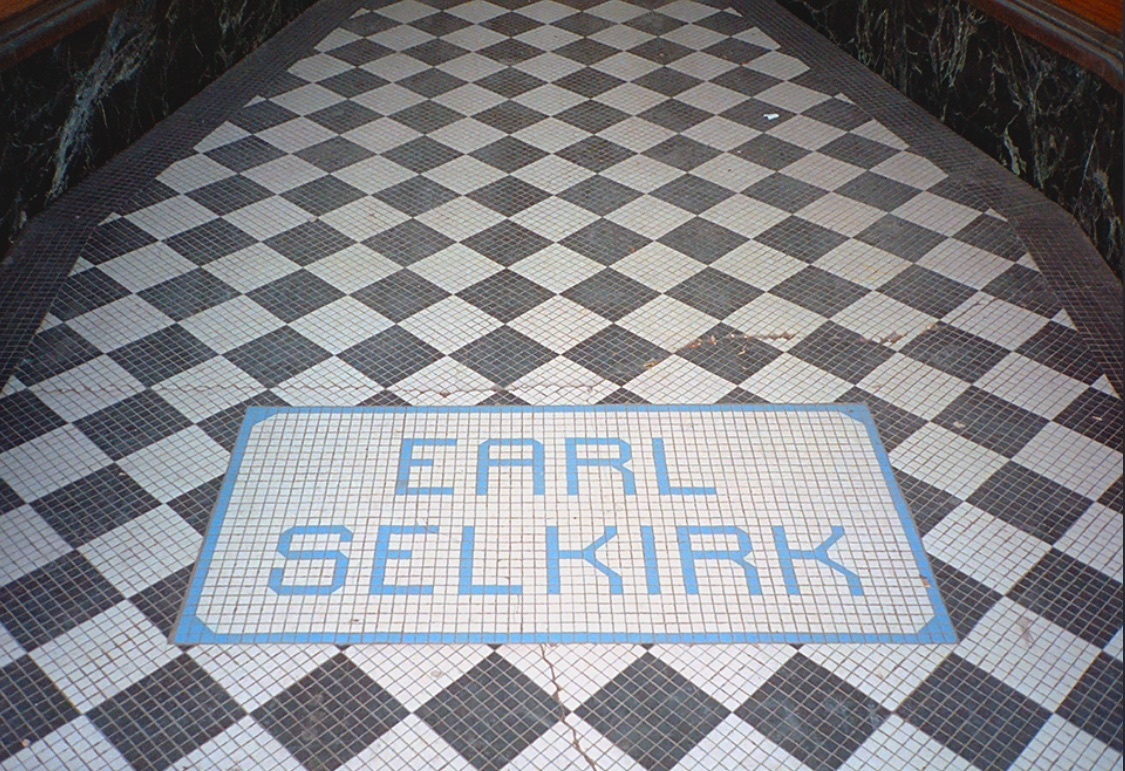 Earl Selkirk Gallery ran from 2011 to 2021 within our 2928 Dundas Street West location with a focus on exhibiting contemporary, conceptual, and process-driven work from emerging and mid-career Toronto artists alongside our two annual community focused calls; The Fill'er Up Sketchbook Challenge and The Curio Shadow Box Show. We look forward to future programming opportunities in our new home at 2802 Dundas as we settle in.
Submissions are closed at this time.
PAST EXHIBITS
2020
LISTERINE (Living in Scenes That Encorporate Regular Novel Explorations) | Featuring Tram Pinney, Luke Van H, Spam Wilsom, Sienna Sekand, Arezu Salamzadeh, Arshia Salesi, Malik McKoy, Nora Wang, Chelsea Hirons Jana Ghalayini, James Lai and Roots. Curated by Alexis Venerus, Set Design by Cat Calica.
ARTiculations community | 2020 Fill'er Up Sketchbook Challenge Exhibition

Ghazaleh Rastgar Ng Wai Lee, Gwen | Outside In
2019
Kathleen Morris | Wild Teachings
Micah Adams | @ lilliput < gallery @ Earl Selkirk Gallery
ARTiculations community | 2019 Fill'er Up Sketchbook Challenge Exhibition
Jamie Ashforth | Drift/ Land
Paint the Junction | 2019 ARTiculations Outdoor Artist Competition & Exhibition
Erin Finley | Margaret Atwood For Mayor 
ARTiculations community | 2019 CURIO Shadow Box Show
Finn O'Donnell | Uprooted
2018
Graven Feather | Come Back to My Place
JJ Lee | Reproduction
Lauchie Reid | Causerie
ARTiculations community | 2018 Fill'er Up Sketchbook Challenge Exhibition
Nicola Woods | The Trees Amongst Us
Michelle Peraza | 2018 Thesis Award Show
Paint the Junction | 2018 ARTiculations Outdoor Artist Competition & Exhibition
Cynthia O'Brien | Botanical Drift
ARTiculations community | 2018 CURIO Shadow Box Show
2017
Jurgis Mikens | "W.E." — Welcome Everyone
Anne Devitt & John McCartney| over under in
ARTiculations community | 2017 Fill'er Up Sketchbook Challenge Exhibition
Anchorless Press | Projects for the Page: An exhibition of photobooks published by Anchorless Press, featuring works by Marco Buonocore, Alice Dixon, Aaron Friend Lettner, Kirby Pilcher & Luke Strosnider, Anthony Randall & Robyn York.
Jill Smith | Accumulations 2017 Thesis Award recipient
Kimberly Danielson| Painted Carvings 2017 Thesis Award recipient
ARTiculations Artist Instructors | What Those That Teach Can Do Featuring Shea Chang, Pamela Dodds, Amanda McCavour, Kathryn Naylor, Loree Ovens, Lauren McKinley Renzetti, Gary Smith, Andrew Sookrah
Amanda McCavour | recent work: lines and tangles
ARTiculations community | 2017 CURIO Shadow Box Show
2016
Yam Lau | what if…a space… (is not occupied but inaugurated)**
Pamela Dodds | Dreaming in Colour – Montserrat Vistas, Atlantic Views
ARTiculations community | 2016 Sketchbook Challenge Exhibition
Jennifer Byrnes | Negative Forty
Milena Roglic | RENEGADE
Joanna Gresik | Urban Translation
ARTiculations community | 2016 CURIO Shadow Box Show
*Part of the Junction Design Crawl
**Part of TO DO (Toronto Design Offsite Festival)
2015
Layne Hinton | Mesh Projections**
Jon Todd | Ghost Walker
ARTiculations community | 2015 Sketchbook Challenge Exhibition
Nicola Woods | Arbor Vitae (Tree of Life)***
Pam Lobb | Merging
Larry Eisenstein | The Vegetable Sermon
ARTiculations community | 2015 CURIO Shadow Box Show
2014
Christine Kim | Accumulations**
Mary McKenzie | Unreliable Narrator
ARTiculations community | 2014 Sketchbook Challenge Exhibition
Renee Munn | Convergence***
Heather Leung + Michael Connor | Utility for Power*
Shea Chang | INTRINSIC
ARTiculations community | 2014 CURIO Shadow Box Show
2013
Brothers Dressler | ASH OUT OF QUARANTINE Tumbling Ash…New Growth**
Roch Smith | play – replay
ARTiculations community | 2013 Sketchbook Challenge Exhibition
Ainsley Boyd | FOSSILS***
ARTiculations Youth Collective | At the Junction
Laura Moore | one man's junk
MASON | Rise of the Mid*
Kendra Yee | Tri
2012
Jocelyn Williams & Takashi Hilferink | EVERYTHING IS FINE HERE
ARTiculations community | 2012 Sketchbook Challenge Exhibition
Samantha Allen | The Craigslist Project***
Micah Adams | Plaidwork: Voids & Masses
Uncarved Block | HELLO WORLD*
Anne Devitt & John McCartney | Finding things at the same time
Catherine Toth | DAUNTLESS: a Catherine Toth retrospective
2011
Amanda McCavour | Neon Glow