Canada wide Shipping • Curbside Pick-Up • In Store Shopping • Virtual Shopping
Login
Log in if you have an account
Register
By creating an account with our store, you will be able to move through the checkout process faster, store multiple addresses, view and track your orders in your account, and more.
Create an account
Material Meetings: Saint Armand Papeterie
14 May 2023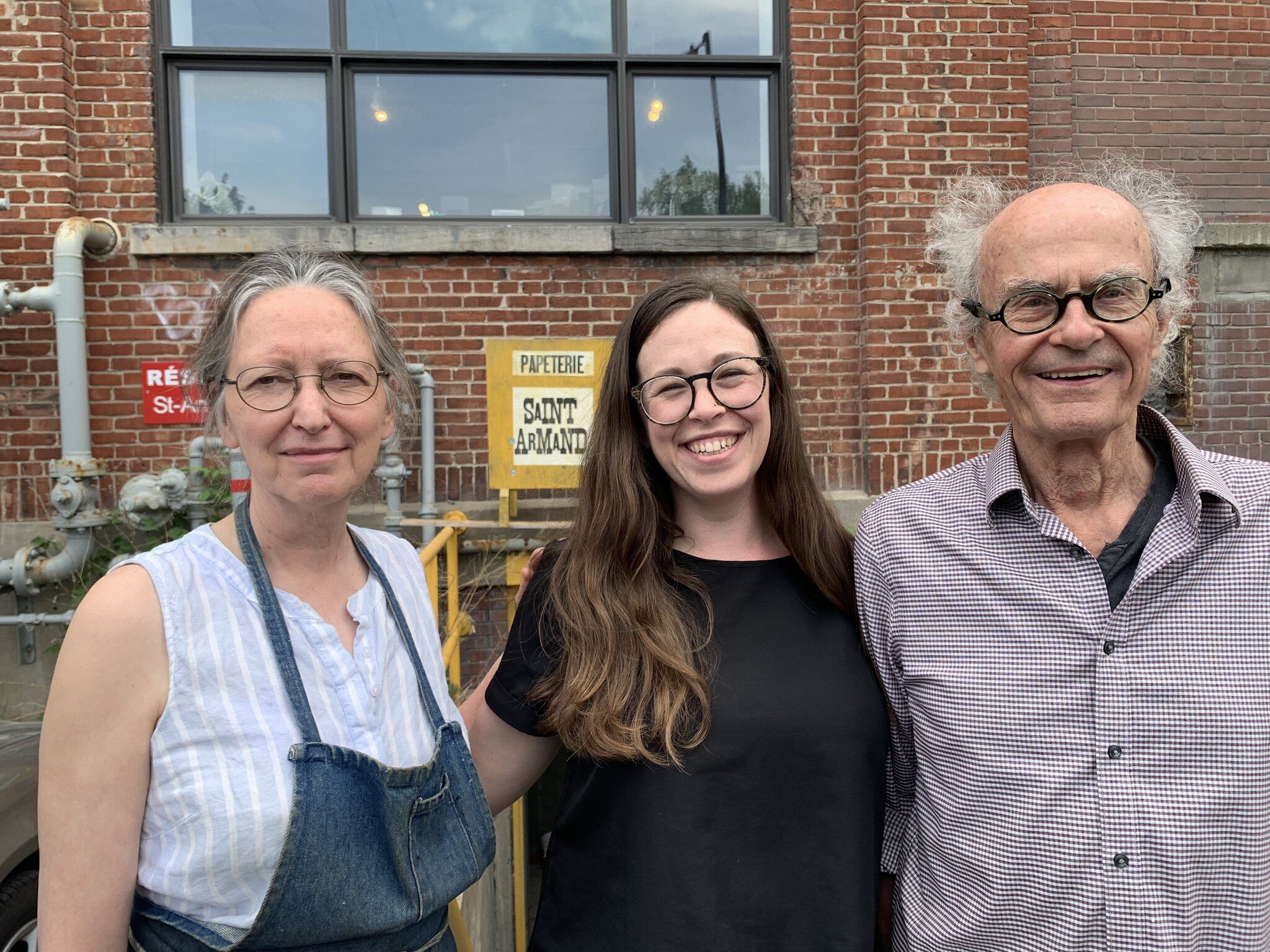 MATERIAL MEETINGS: SAINT ARMAND PAPETERIE
Hello Dear Readers and ARTiculations Supporters, 
It's hard to see all the inner workings of a small business from the outside. Perhaps an obvious statement, but an important one nonetheless to introduce you to a series of journals that we'd like to share that will draw the curtain back on the process of running ARTiculations, why we do it, and introduce you to the humans at the centre of our business. We're calling it Material Meetings, because we love naming things, and we hope you enjoy spending time with these folks as much as we did. Yes, the meeting we document in this journal happened a year ago reflecting only how wild it has been to pivot and adapt in these times and not how precious the trip was to us. We never stopped wanting to share, so here we are!
The pandemic has been transformative for so many - in both good and bad ways. We at ARTiculations are no exception. All I can say is that in March 2020, I was already at a crossroads of transformation and the pandemic catapulted it to new levels. Between March 2019 and March 2021, I transitioned to sole owner of ARTiculations, became a parent, lost a pet, moved a business (in a lockdown), and redefined ARTicuations short term goals again and again to make it through unprecedented hurdles with the singular goal of keeping my team and family healthy and as whole as was in our power. I had put my idea-generating brain carefully in a box to return to later. I didn't have the capacity to focus on keeping the business afloat AND delivering the same programming and spirit that everyone had come to know and love about ARTiculations. I relied heavily on my team to help keep things moving forward.
And, by taking that approach of care - we have survived! We are also changed without being able to entirely explain how.
So at the beginning of last year (2022), with a little breathing room rediscovered, it felt like time to re-evaluate our vision for ARTiculations and the role(s) that we play; 
How does ARTiculations support myself and team as artists and creatives ourselves?

How does ARTiculations serve you, our clients and community?
We spent the first part of 2022 asking these questions of ourselves and the choices we were making and it ended up reaffirming what we have always valued most; caring for and supporting artists.
With that clarity freshly back at the helm, the next step was to determine how we wanted to reconnect and reignite our community of material makers, the folks I have spent a decade building relationships with. These are the people who believed in ARTiculations, saw our vision and supported us as young grads starting out in a big industry.  
So, with no other plan than our vision, I decided to take matters into my own hands and embark on a journey to reignite our passions and reconnect with one another. My gut told me that we needed to get out of our comfort zone and the walls of the shop and simply go visit people! I drew inspiration from my mother's habit of hosting (and attending) impromptu coffee visits, where friends and family could enjoy an informal catch up and connect. And so, I set off on a journey to visit some of my favourite makers and artisans.


SAINT ARMAND PAPETERIE | PART ONE
The first stop on my journey was Saint Armand Paperetrie, and I was accompanied by my colleague Marie. We arrived in May 2022, eager to remind ourselves of our shared passion for quality-made art materials and the people who make them.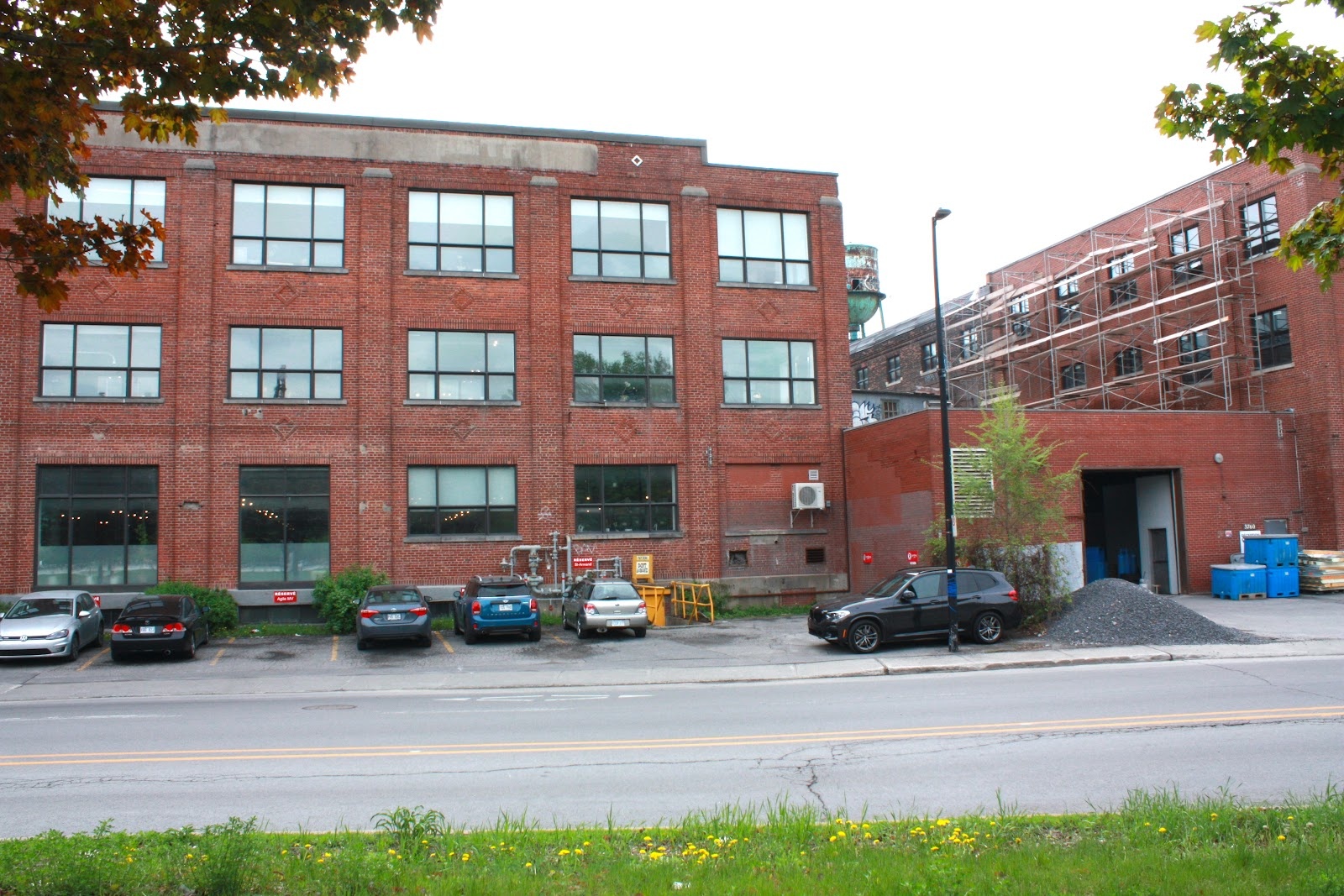 As we waited for the owners, David and Denise, to arrive, we took a moment to sit by the canal and admire the view. I decided to capture the moment by sketching the charming building in front of us.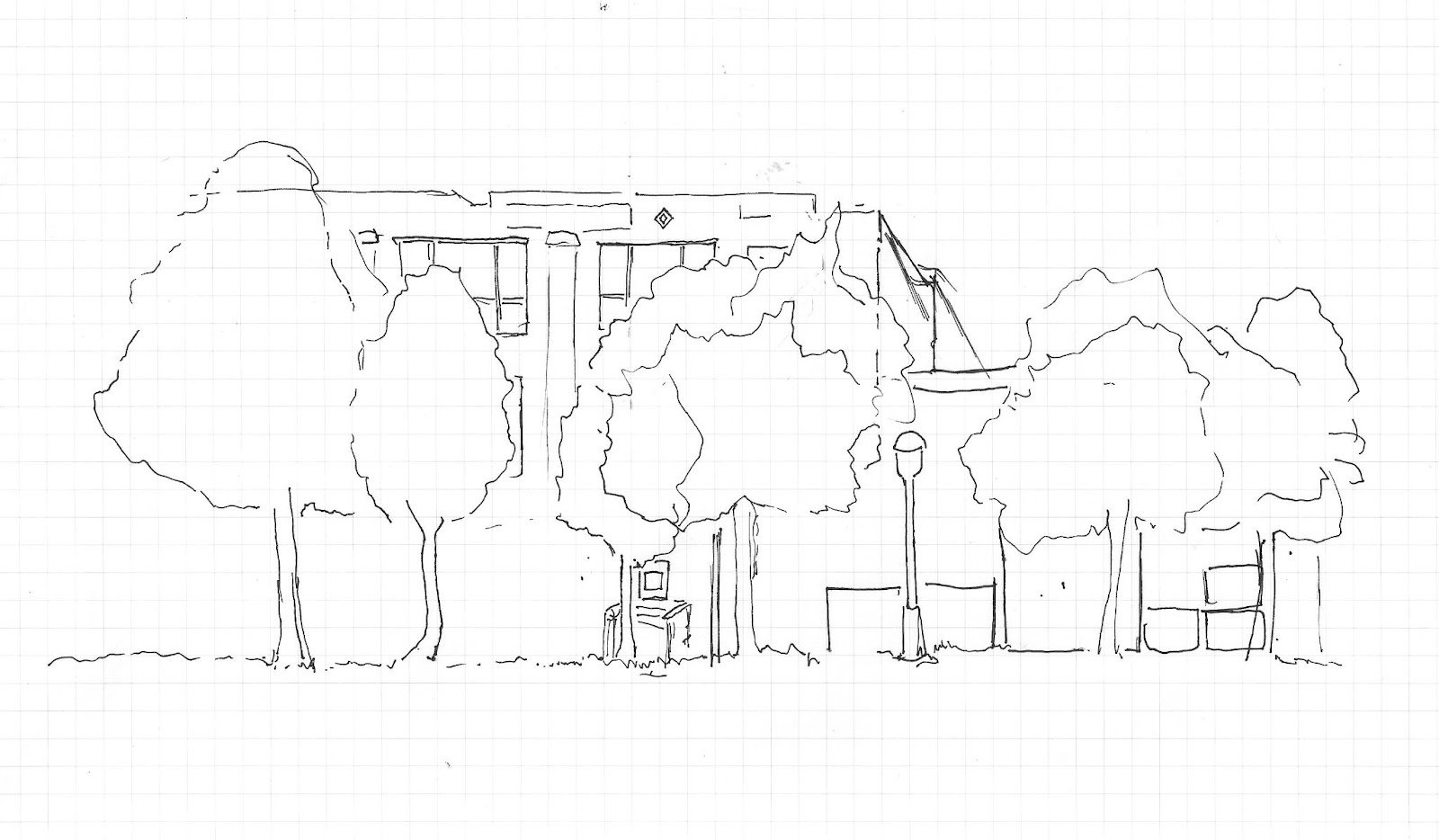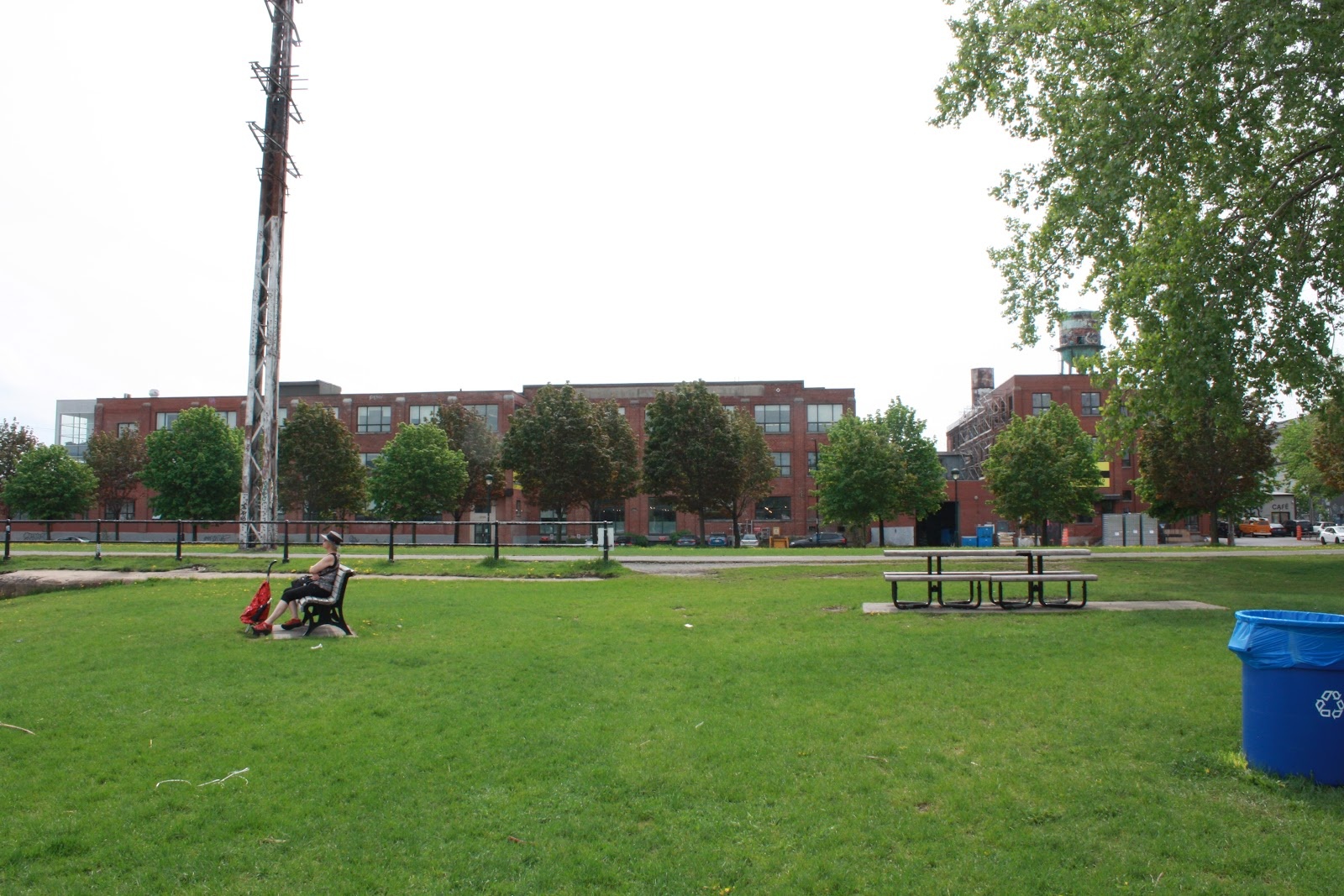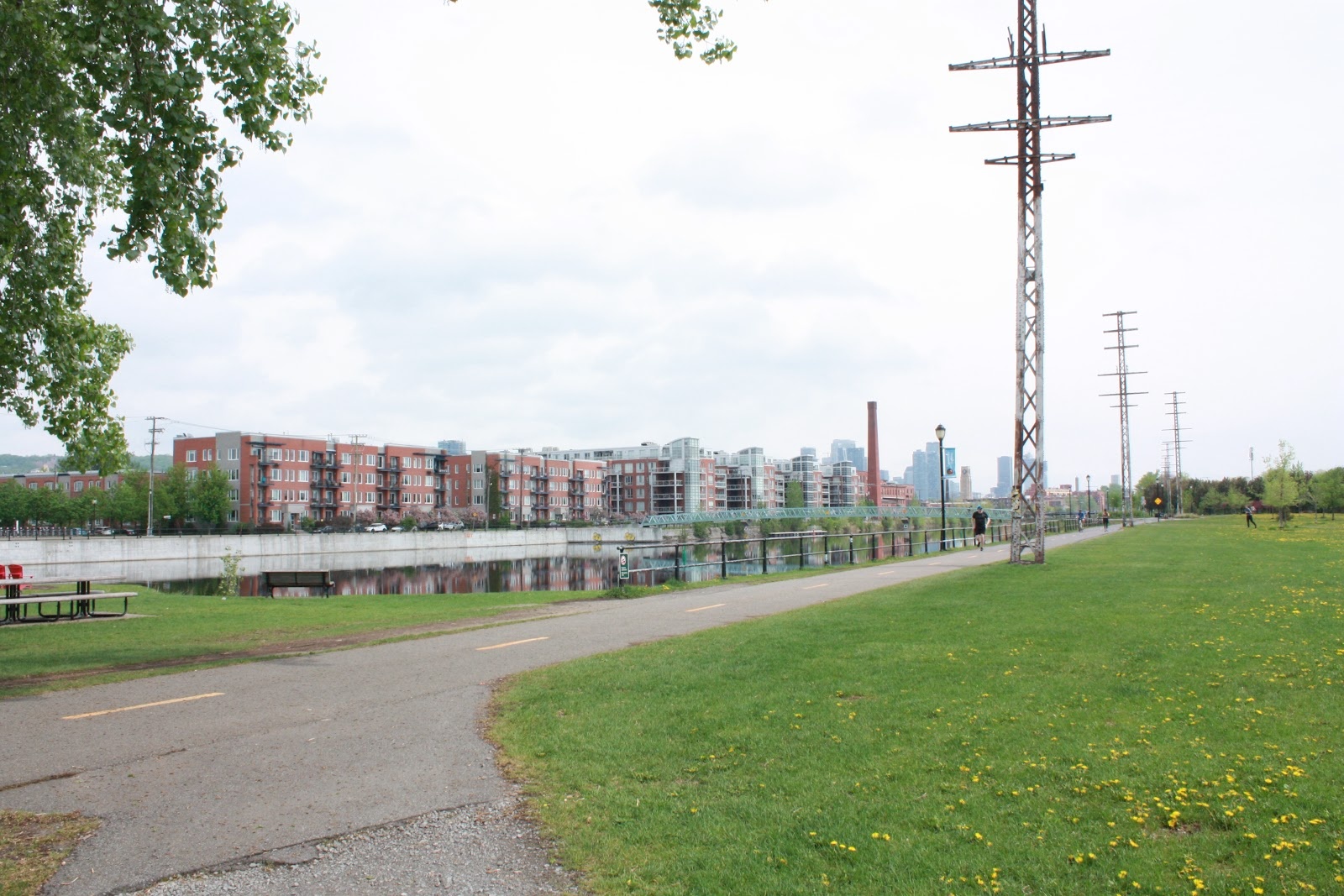 When David and Denise arrived, we eagerly made our way over to them, excited to start our tour. And let me tell you, entering Saint Armand Paperetrie was like stepping into a magical land of fiber, industrial age equipment, and decades of paper wisdom.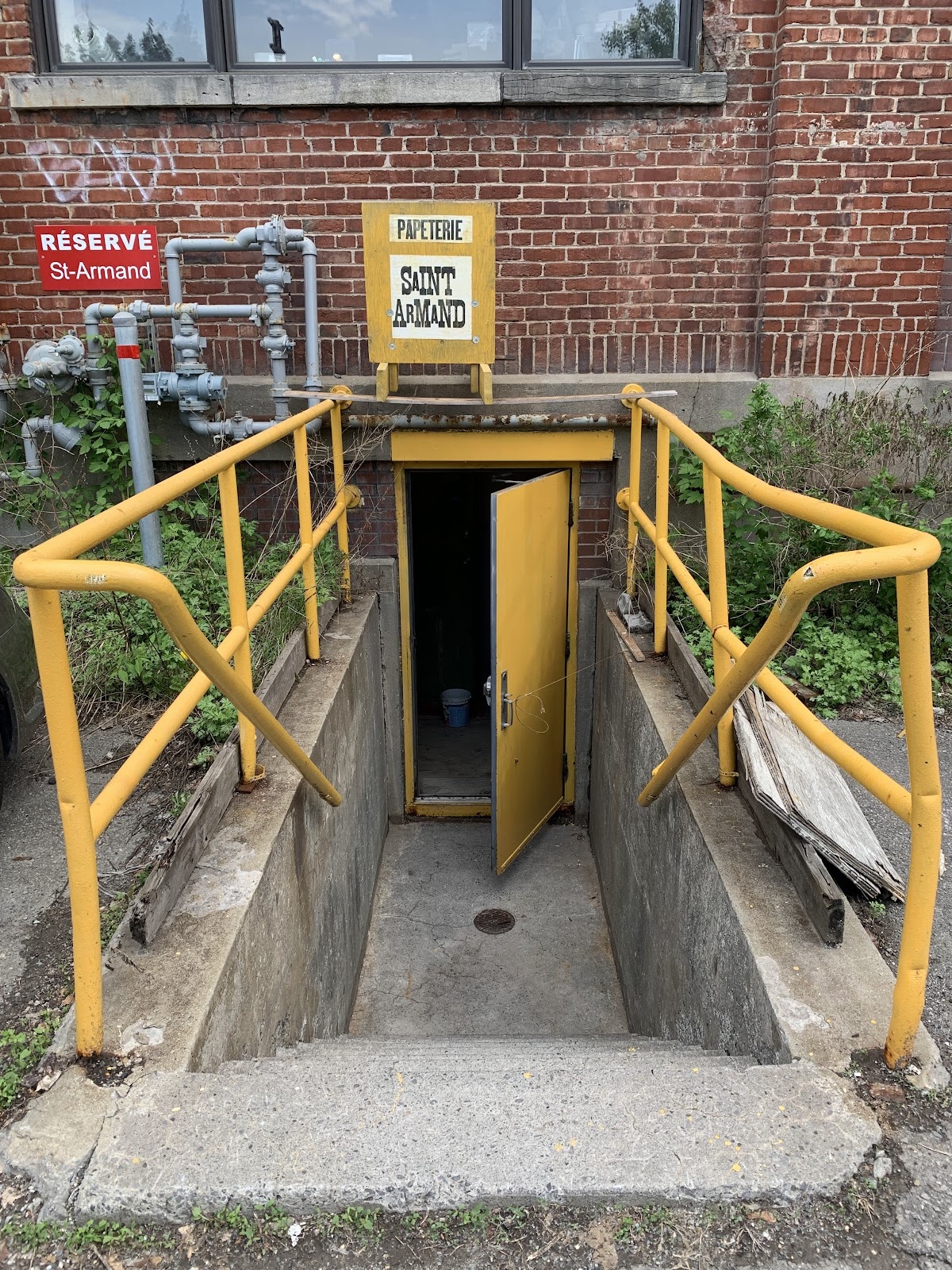 The space was vast, with stacks of paper everywhere you looked. A letterpress studio nestled in the corner, and industrial bins for making handmade paper stood beside the office desks. Every corner held a new adventure, and the excitement was palpable.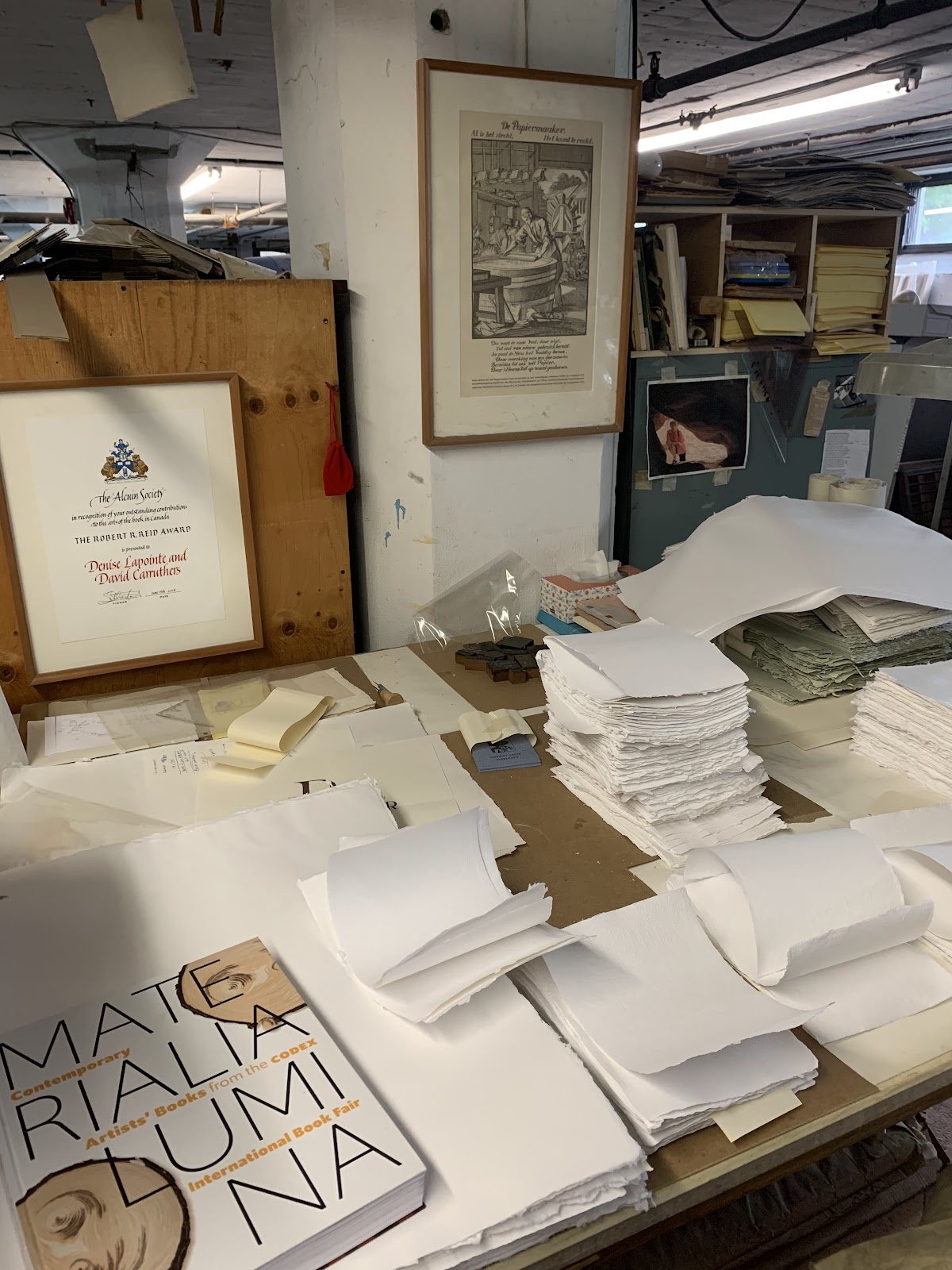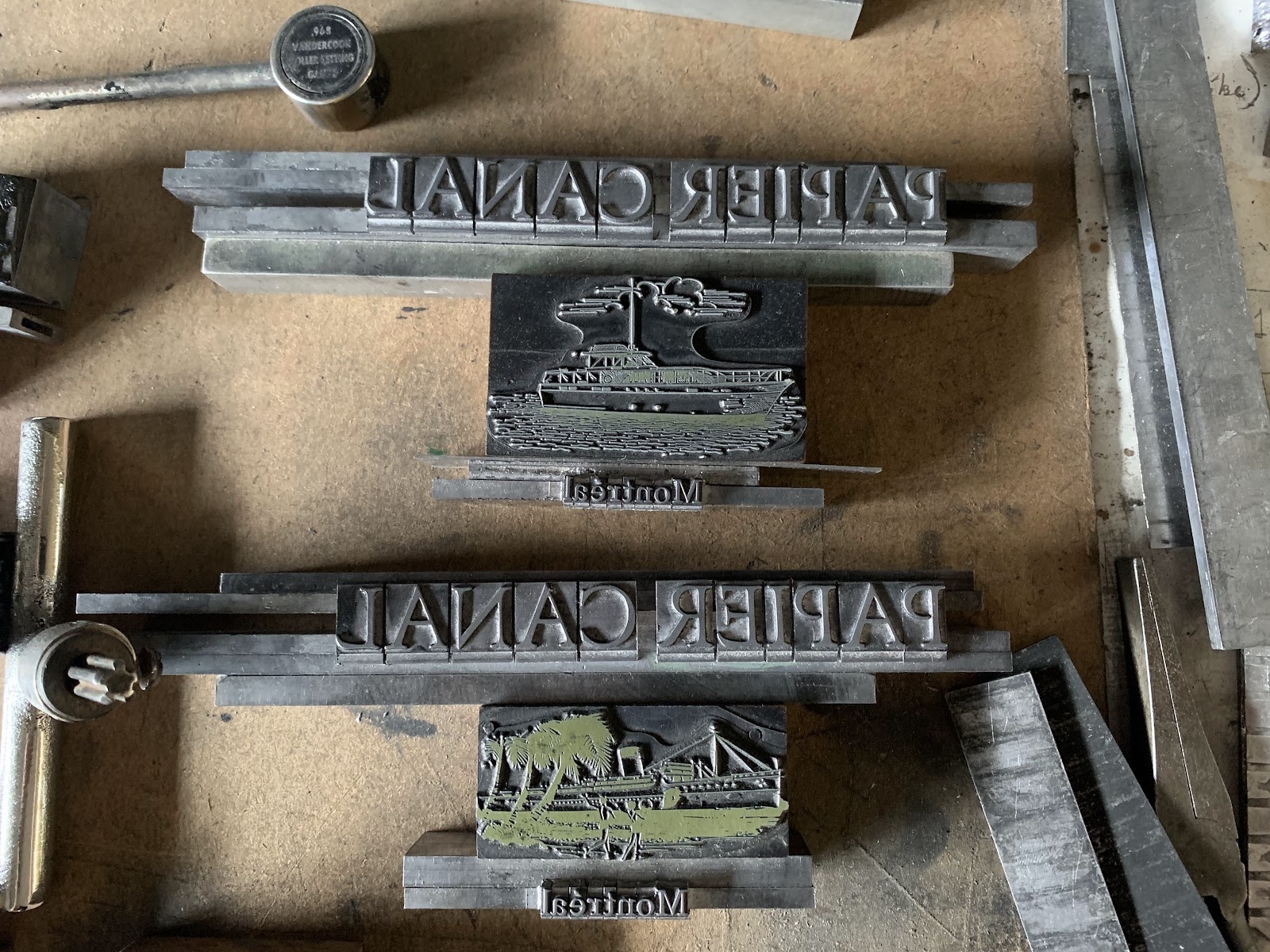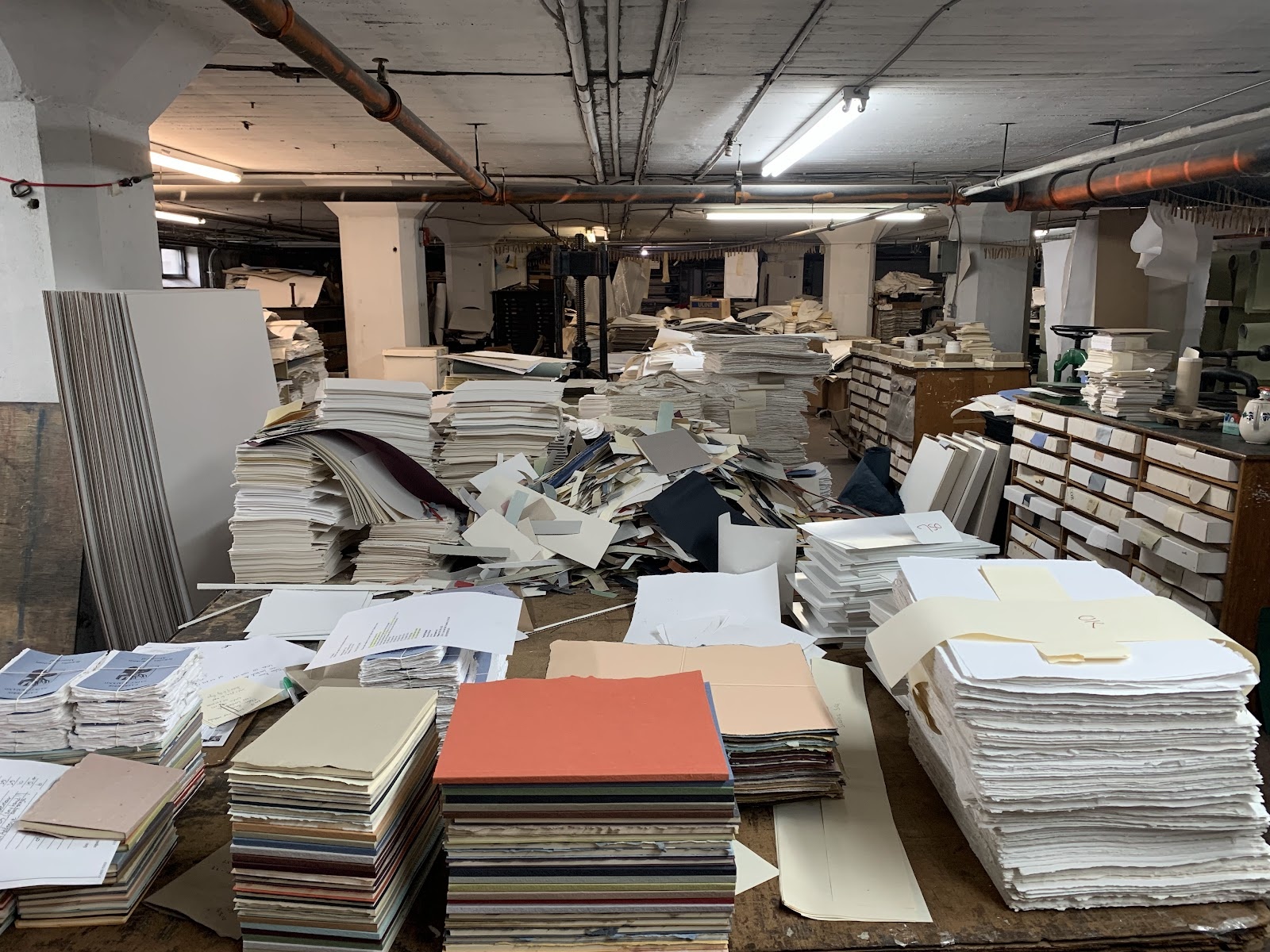 David began our tour by showing us the massive paper beater, where they were mixing a new batch of linen flax for their Old Masters paper. The beater (welded onsite into place) was a delicate dance of sputtering engines and huge flywheels, and David was the engineer of the space.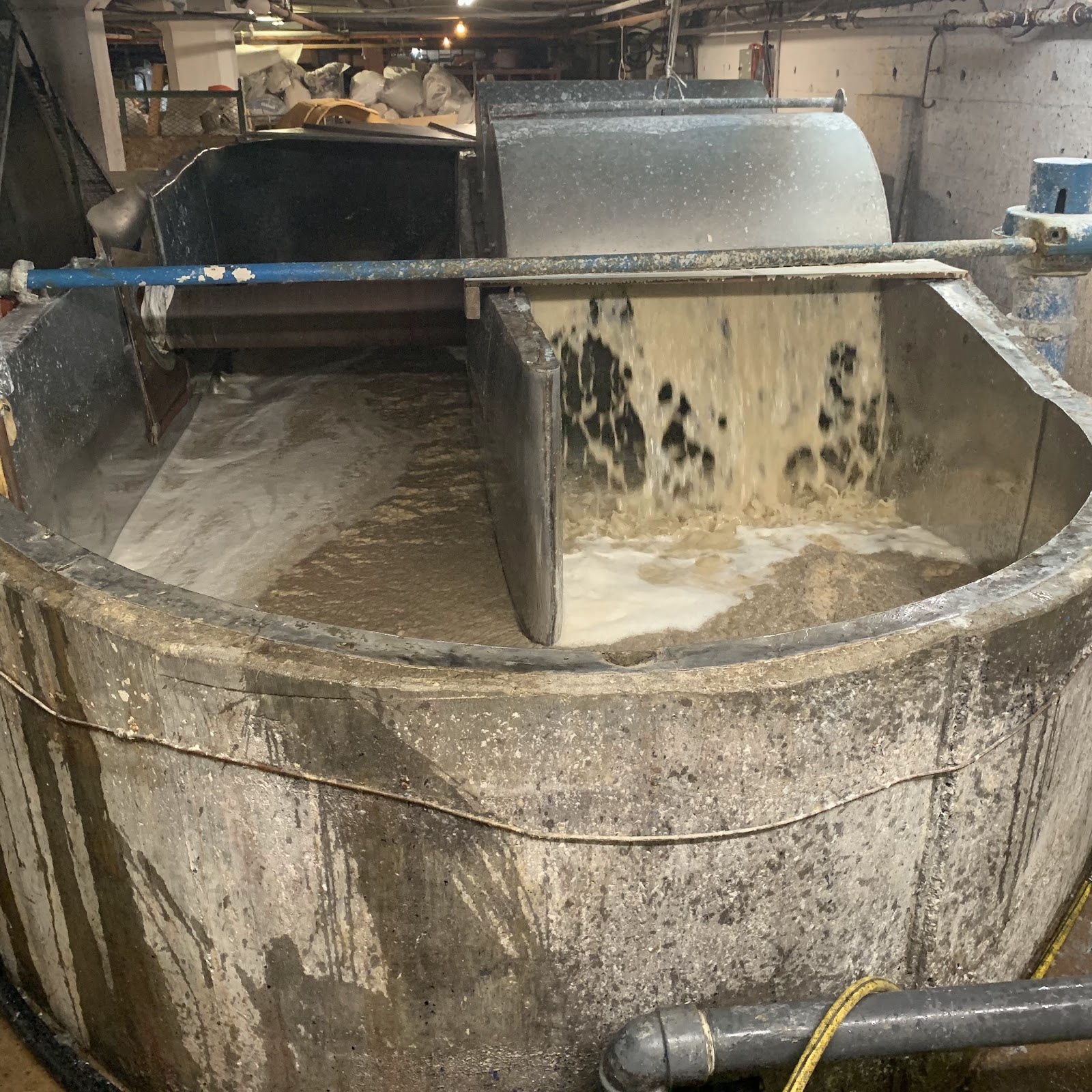 We then made our way to the barrels of materials and fibers, where David helped us understand the mushy mixture we had seen earlier.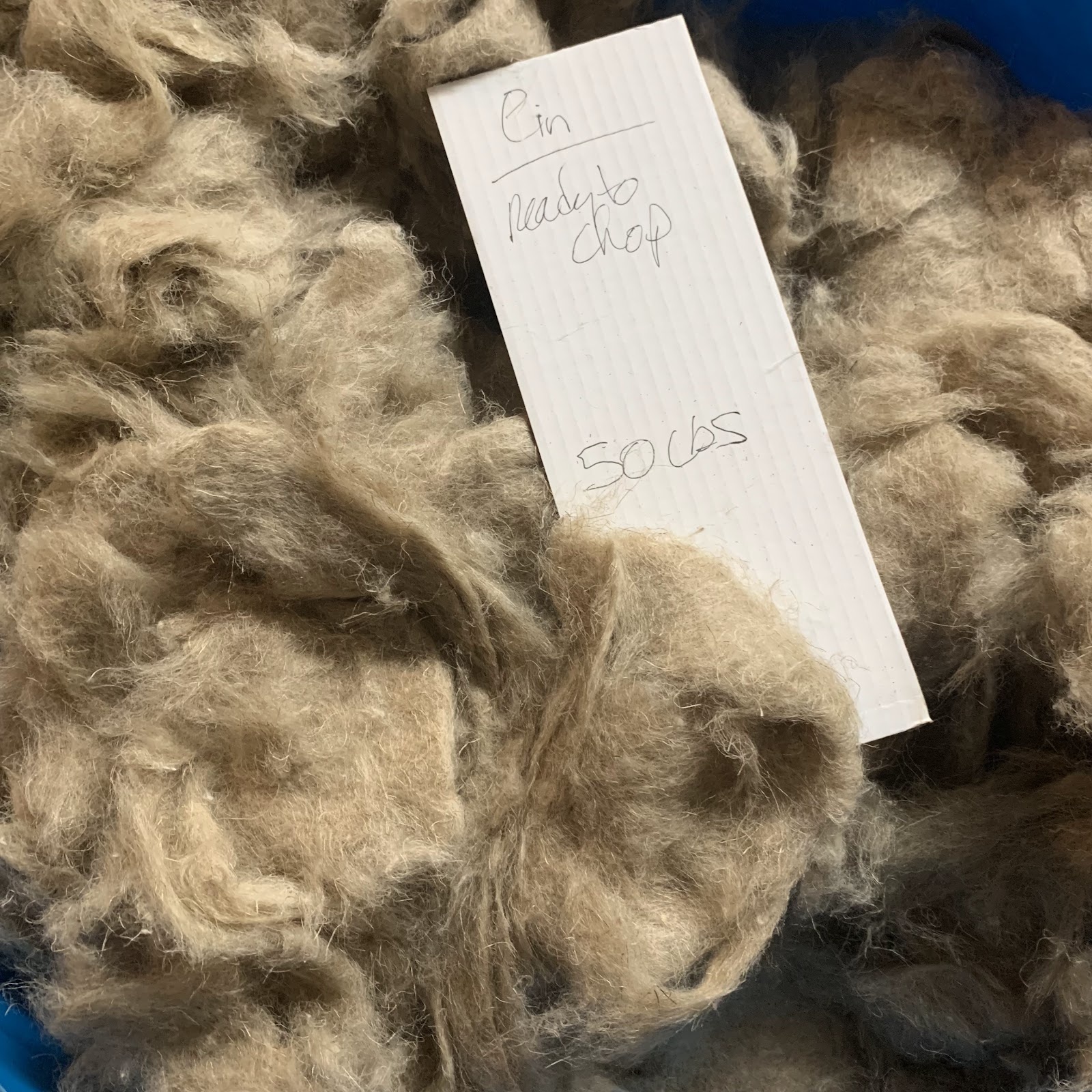 Next up was the big machine - the Fourdrinier Paper Machine - where all of the canal pads are produced. As David described the process, it was a good lesson in how safety mechanisms are now built into equipment - this beast would bite you if you didn't know what you were doing. It took hours of training to be able to run it, and Denise was the person with the magical hands in this part of the studio.
* In late 2022, they sold the "big machine" and equipment that specifically made their beloved Canal Papers. But don't despair, this paper will hopefully be made again in the near future by a new maker, and in the meantime, David and Denise will keep their focus on the beautiful handmade sheets we have come to know and love.
We then made our way to the chopper, where skids of recycled fabrics were waiting to be turned into paper. Finally, we returned to the main room, where sheets of handmade colour paper were hanging to dry, and stacks of paper of different varieties, colours, textures, and shapes were waiting to go to their next home.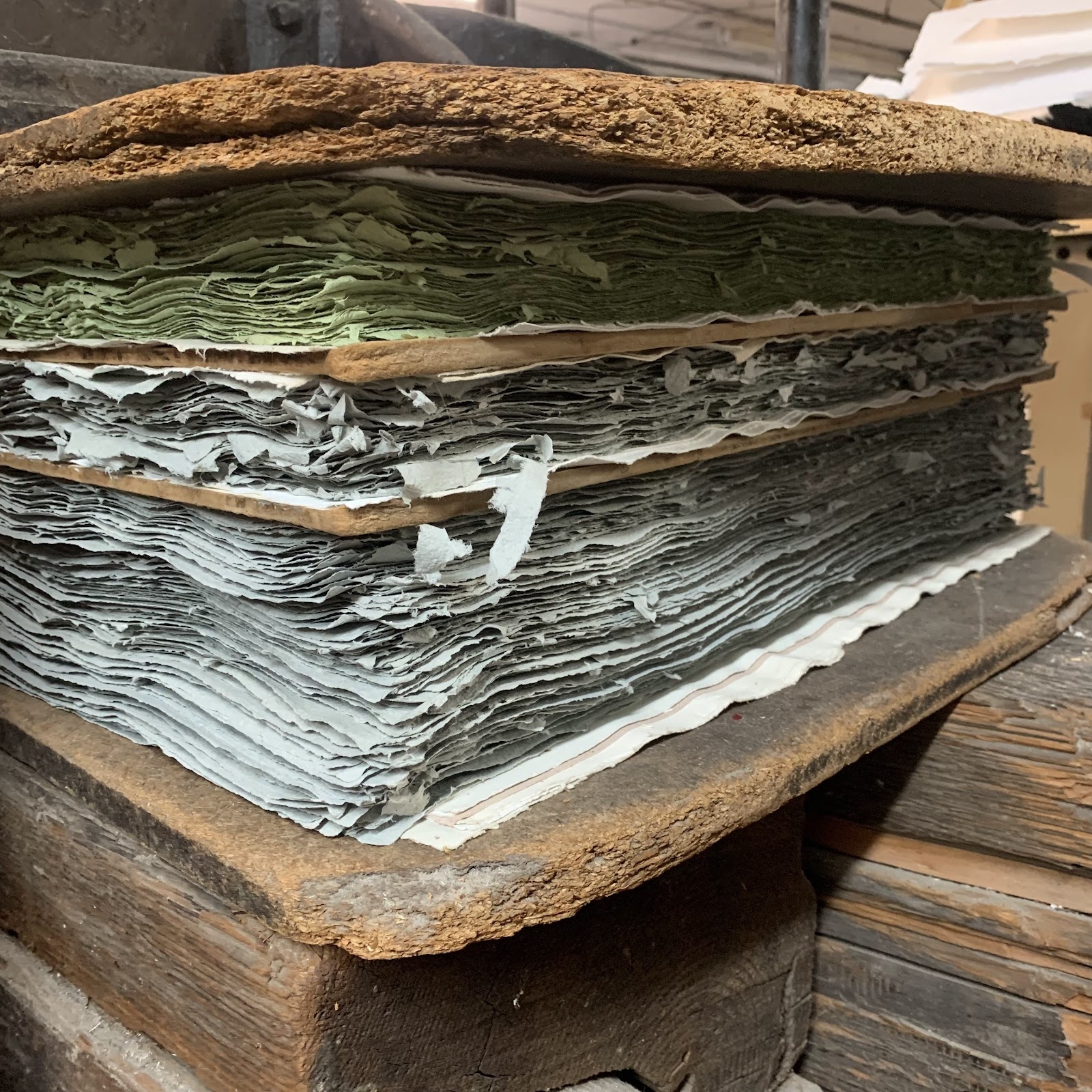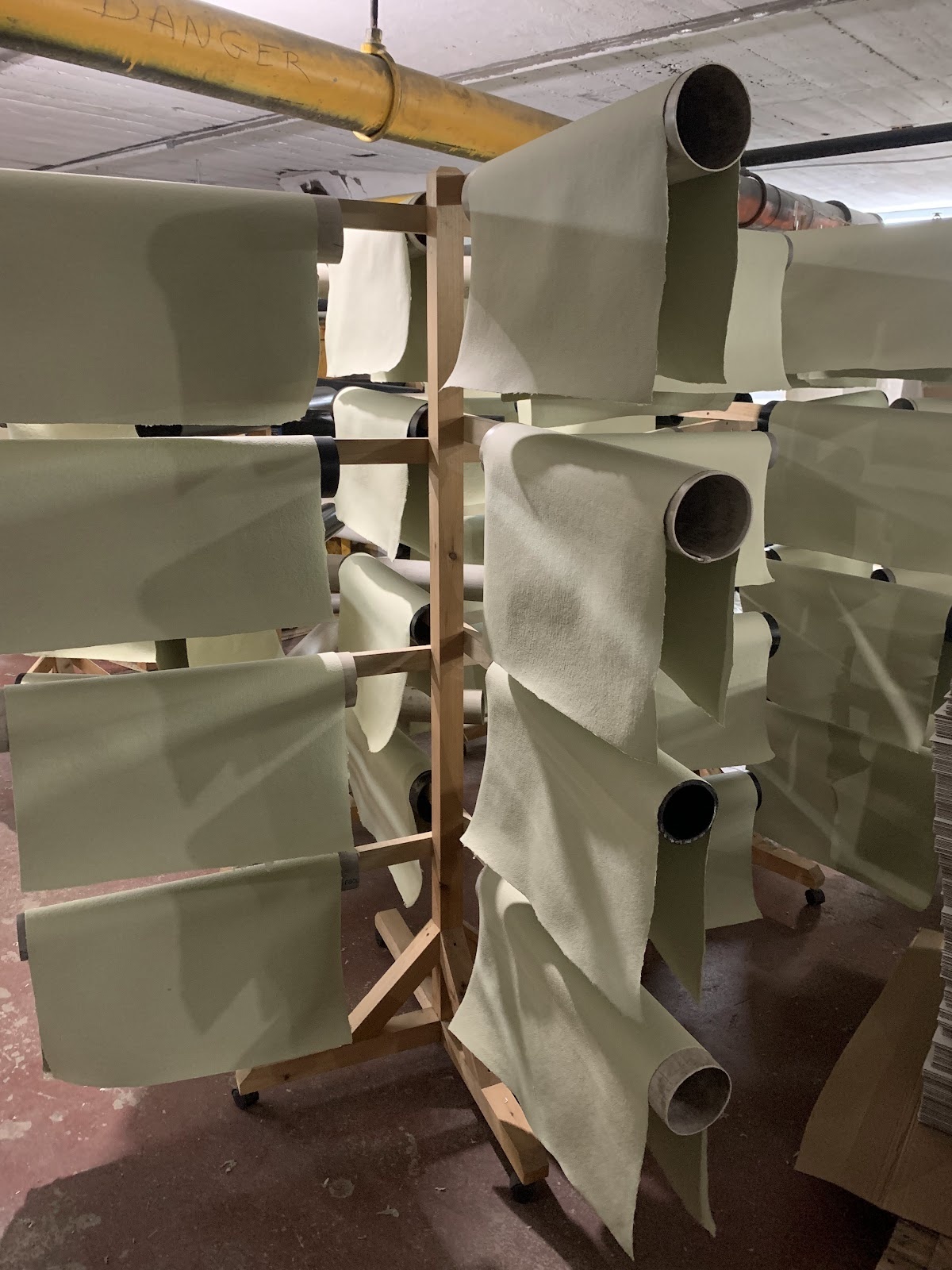 As a special treat to end our visit, David showed us a handmade paper demo, putting on his boots and pulling out his paddle, two important pieces of equipment in his process of hand pulling paper. Watching him pull a perfectly even and flat piece of paper with such ease was awe-inspiring.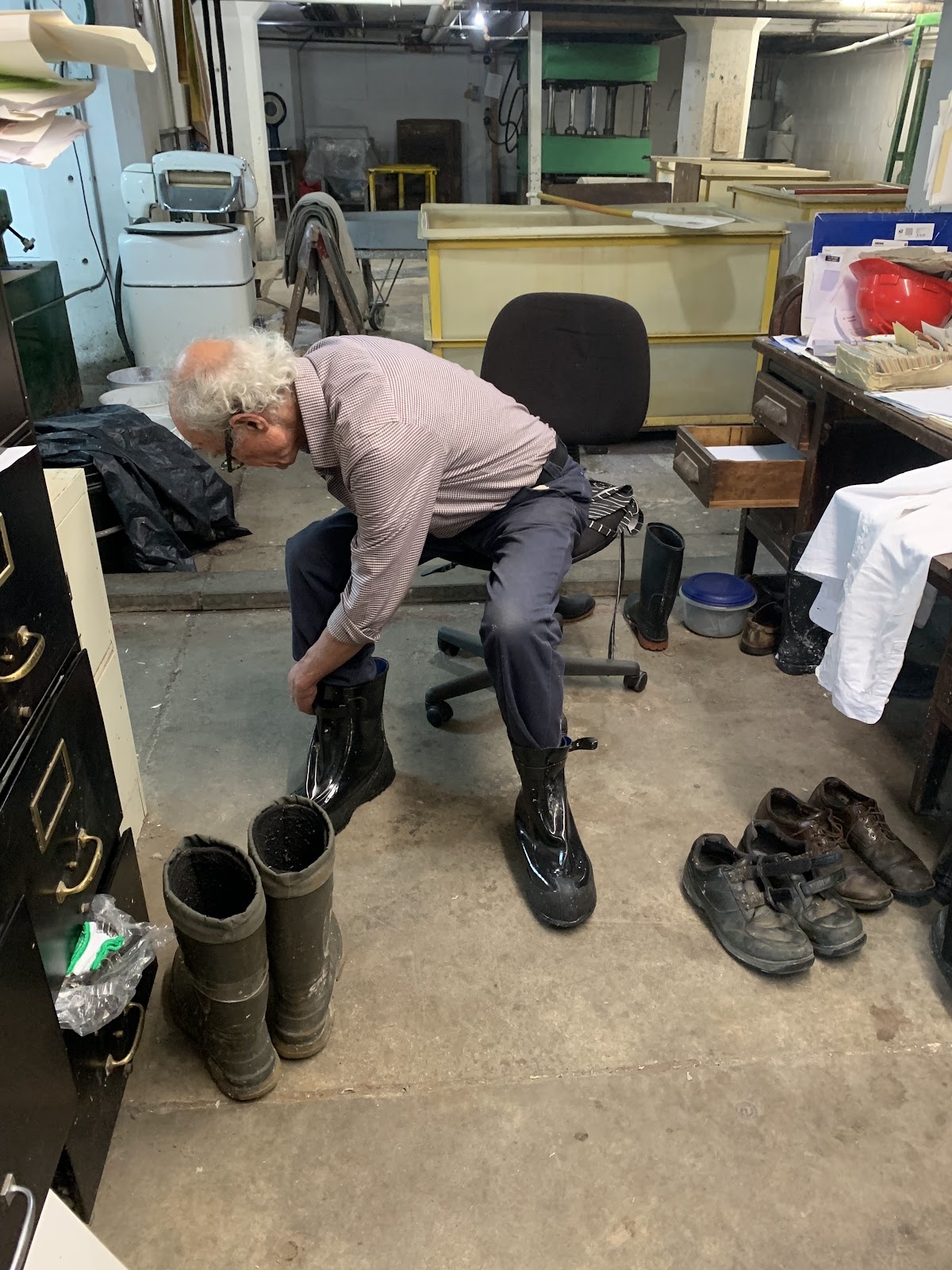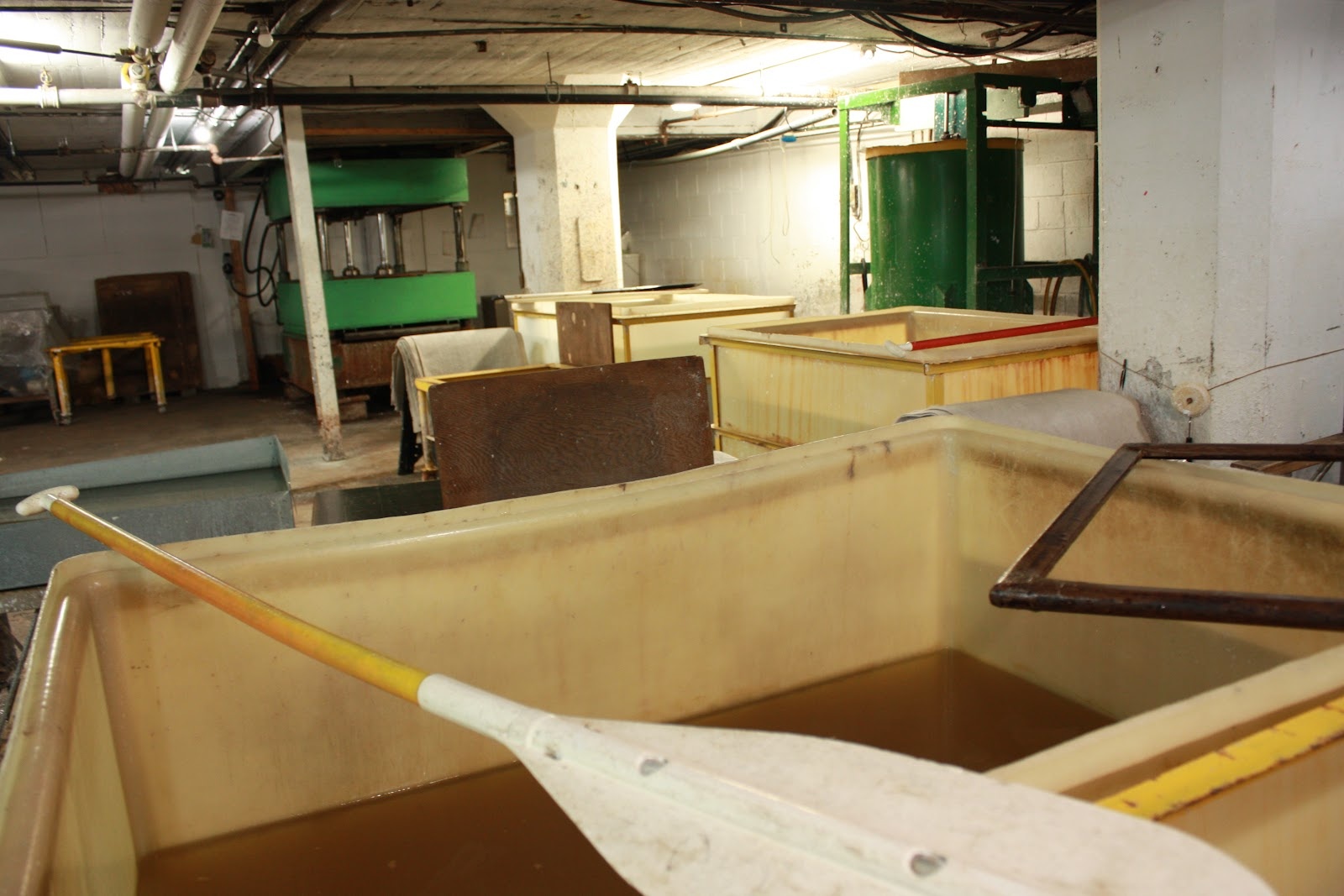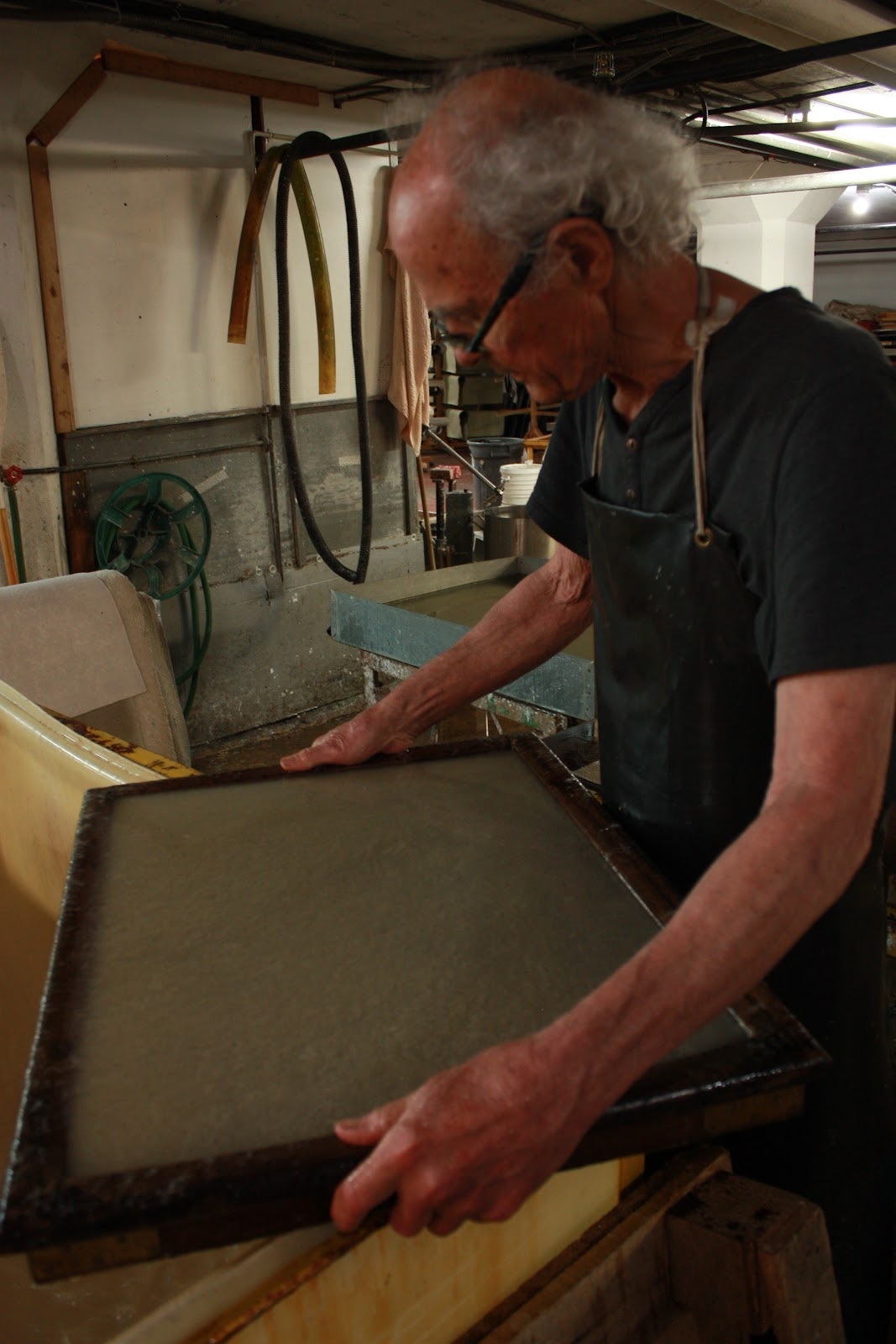 Saint Armand Papeterie is a true treasure; a Canadian gem unlike any other. It's impossible to capture the experience in such a short visit. It is a serendipitous moment in time, as David and Denise find themselves at a crossroads and period of transition themselves. And we asked to return 6 months later to interview them as artists and small business owners and will be sharing more with you in the coming months. Handmade paper making is a gruelling, backbreaking process that you can only do if you truly love it. After 40 years of papermaking - they're love of doing it doesn't falter - but the ways to do it are changing.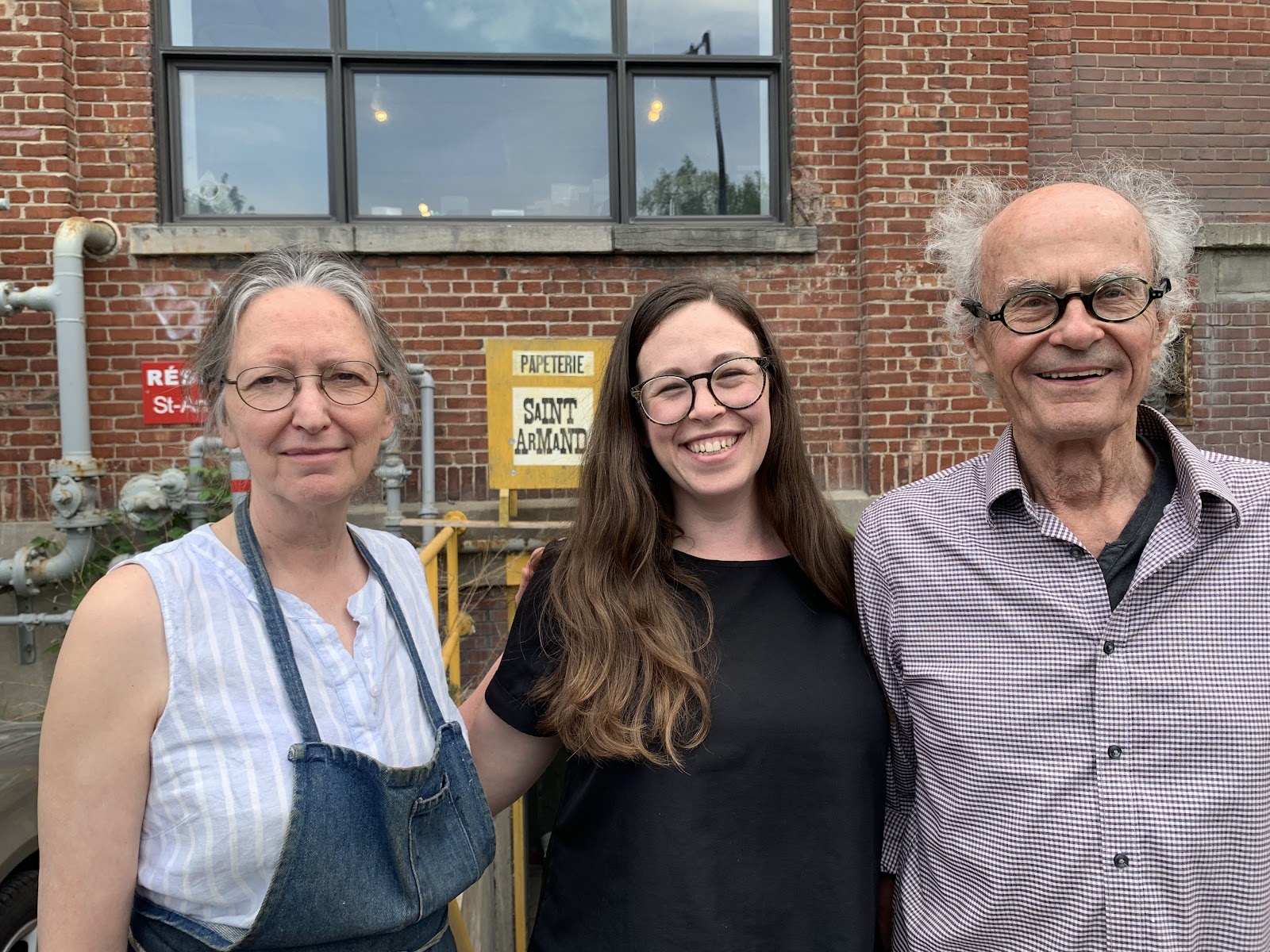 We are proud to know and work with Saint Armand Papeterie to bring their papers to you. It is made clear to us through our visit, that part of our commitment to cultivating a community of care for the artists we serve also extends to the makers and manufacturers we work with. And when we centre our focus on supporting each other, we are able to bring materials made by artists to other artists for further magic.